Online Surveys The Fastest Way to Make Money
Spend 10 to 15 minutes a day filling online surveys and earn great rewards, Free Airtime / Cash. Earn up to R500.00 / month.
Take Surveys using a Mobile Device or a PC
Getting paid for your opinion.
The easiest way to make money online
You can choose between cellphone airtime or cash.
You will be rewarded the amount promised to you for each survey you complete.
Simple Steps to start making money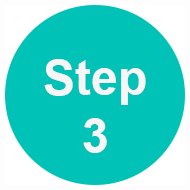 Join our online panel by completing the very short sign up form. Take special care to fill in your correct email address. This is the most important step.
We will email you survey invitations for each survey opportunity that comes up. The amount you will be paid for the survey, how long the survey will take to complete and the survey topic will all be explained in the survey invitation.
The survey invitation will also include an access link to the survey. You simply click on the link to start the survey. Take care to provide thoughtful answers and make sure you complete the entire survey.
You get paid for each survey you complete. For most surveys you will get paid between R20.00 and R30.00. Some surveys pay up to R150.00 per complete. At the end of each survey you complete, you will be required to fill in a claims form or payment form to choose your payment preference. You can Choose between Airtime Vouchers or Cash.
With Airtime vouchers we simply email you the voucher pins. You can recharge your account using the voucher pins as you would when you buy airtime vouchers. This is a safe and easy payment method.
With cash payments we pay by EFT, you will need to confirm your bank details with our accounts team at the end of each survey. You will be paid once your balance reaches more than R50.00.
Make money online
Take online surveys
It's fast, easy and FREE
Get paid R30.00 airtime or cash for completing an online survey.
Make a difference …. Spend just ten to fifteen minutes completing an online survey and get paid per survey.
Click Below For More Information